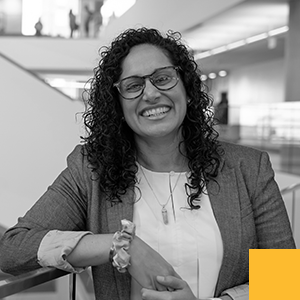 Shemine Gulamhusein is an Assistant Professor of child and Youth Care at MacEwan University and a Counselor providing support to children, youth and families.
She is eager to bring her on-the-ground experience to the Board and give back to the community.
Shemine has experience working with Edmonton Police Service and other social agencies with research on understanding the histories of immigrant youth who are being criminalized.
Shemine is excited by interdisciplinary scholarship rooted in feminist, intersectional, therapeutic discourses. She is drawn to theories and research that respectfully honours the experiences of people and communities who are marginalized, minoritized and racialized, with a keen interest in the identities and practices of immigrants.
She aims to contribute to the growing fields of research that explore the experiences of people of colour and knit together the fields of therapeutic recreation, early childhood studies, public health, international studies, child and youth care, and spirituality.