The #YEGAmbassador Program is a partnership led by the City of Edmonton, the North Edge Business Association and REACH Edmonton. YEGAmbassadors connect businesses, residents and social agencies to the services and resources that matter to them, through face to face engagement or participation in community events/activities in Edmonton's rejuvenating inner city. Working out of Business Improvement areas (BIA) that are located in vulnerable business areas, this initiative employs strategies that build capacity, community economic development and contributes to the change being led by council initiatives.
The program fills the gap in areas where traditional engagement models do not meet the specific local capacity needs to cultural, social and economic diversity. They collect data and information on their interactions with business, community agencies and residents (this includes vulnerable community members). By undertaking environmental scans on infrastructure elements (garbage, graffiti, street repair, human defecation, illegal dumping, etc) they can inform city services in regards to the service needs and gaps for those areas. Data collected as a result of the #YEGAmbassador Program helped to inform a larger provincial effort on public health and public defecation that now informs city wide public washroom pilots in 2019.
INITIATIVE GOALS
To provide an on-street presence that provides hospitality, community connections, and information sharing to improve safety perceptions in the North Edge Business, Chinatown and Quarters areas and around social/entertainment venues in the downtown core.
OUTCOMES
Businesses, residents and community members are connected to and are knowledgeable of city services and resources

Produce data that promotes accountability, learning, improvement and sustainability

Decision makers in the business community and in city departments are better informed with on the ground data.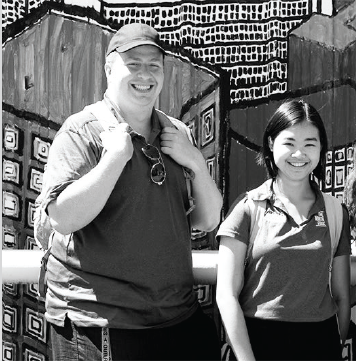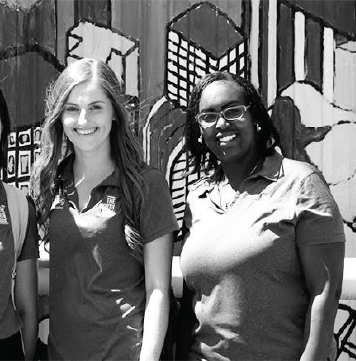 VISIT THE YEGAMBASSADORS WEBSITE: