Interested at working at REACH? Have a look through our job postings below and see if there's a position that works for you. If you have any questions, always feel free to get in touch.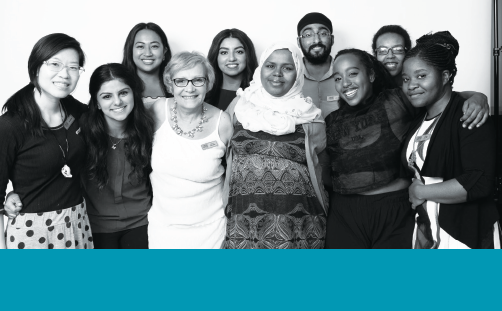 REACH Volunteer Board Treasurer
REACH Edmonton is recruiting for a Volunteer Board Treasurer to bring their diverse perspectives, knowledge, skills, lived and professional experiences to this leadership role.
Training & Project Coordinator
The Training & Project Coordinator works with and is supervised by the Interim Director, Community Initiatives and EDI for the effective and professional coordination of REACH training and project coordination.
About Us: REACH does its work on traditional lands of First Nations and Metis people, on Treaty 6 Territory. Those who live on Treaty 6 are beneficiaries of this peace, friendship, relationship agreement. We acknowledge those Indigenous peoples who came before us to Turtle Island. Together we call upon our collective honoured traditions and spirits to work in building a safe environment for present and future generations.
Training Responsibilities
•Managing, designing, developing, coordinating, and conducting all training programs
•Identify community facilitators and/or agencies/partners who can provide learningopportunities in specific areas of practice and learning.
•Work with facilitators to develop and design workshops, info sessions and/or webinarswhile providing good customer service to training attendees.
•Organize training logistics, such as managing event registration and bookingspace/webinar platform, potentially catering.
OPEN UNTIL POSITIONS ARE FILLED
DOWNLOAD THE APPLICATION