Interested at working at REACH? Have a look through our job postings below and see if there's a position that works for you. If you have any questions, always feel free to get in touch.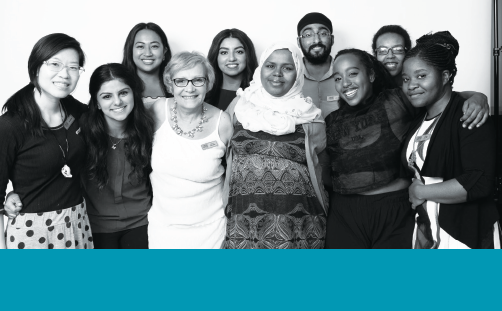 REACH Volunteer Board Treasurer
REACH Edmonton is recruiting for a Volunteer Board Treasurer to bring their diverse perspectives, knowledge, skills, lived and professional experiences to this leadership role.
#YEGAmbassadors
The YEGAmbassador program is looking to hire Ambassadors. These Ambassadors will be connecting with small businesses, citizens and visitors to local business, events and services.
The YEGAmbassadors are a team within the YEGAmbassadors Program which is a partnership between REACH Safety Council of Edmonton, North Edge Business Association and the City of Edmonton. The YEGAmbassadors support the efforts of small Edmonton Business Improvement Areas (BIAs) in building safe and thriving businesses. By having a visible and identifiable presence in the community, the YEGAmbassadors help :
• Increase community safety and well-being
• Develop the area into a destination
• Promote cultural and ethnic business diversity
• Assist sustainable stewardship for the area
• Equip businesses with the information and tools required to succeed
OPEN UNTIL POSITIONS ARE FILLED
DOWNLOAD THE APPLICATION