Let's work together to make
Edmonton a safer city.
Why become a member?
To receive discounts on training opportunities
To recieve special invitations to functions and events
Access to community safety information

Memberships are valid for one year.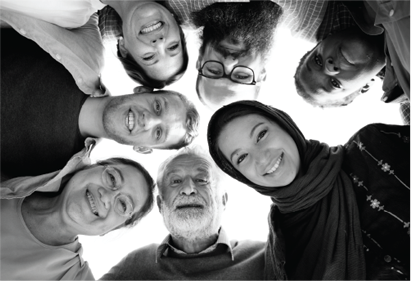 Thank you to our
corporate members!
ABC Headstart
ACT Alberta
Action Coalition on Human Trafficking (ACT Alberta)
Action for Healthy Communities
ASSIST Community Services Centre
Bent Arrow Traditional Healing Society
BGS Enterprises Inc.
Boyle Street Community Services
Boys & Girls Clubs Big Brothers Big Sisters of Edmonton & Area Society
Catholic Social Services
CEASE: Centre to End All Sexual Exploitation
Centre for Public Legal Education
Chimo Youth Retreat Centre
Community Options-A Society for Children and Families
Community-University Partnership (CUP)
Compass Centre for Sexual Wellness
Creating Hope Society
Crystal Kids Youth Centre
DECSA
Dickinsfield Amity House
E4C
Edmonton and Area Fetal Alcohol Network Society
Edmonton Catholic School Division
Edmonton Community Legal Centre
Edmonton Heritage Council
Edmonton Neighbourhood Watch
Program Society
Edmonton Police Commission
Edmonton Police Service
Edmonton Public Library
Edmonton Youth Justice Committee Society
EMCN
EPSB Inclusive Learning
HIV Network of Edmonton Society
Homeward Trust
Islamic Family and Social Services Association (IFSSA)
Islamic family Social Services Association
KARA Family Resource Centre
Kids Kottage Foundation
Lurana Shelter Society
MAPS - Alberta Capital Region Ltd.
MinuteMan Press Central
Policing Committee - St. Albert
SAGE Seniors Association
Terra Centre for Teen Parents
The Candora Society of Edmonton
The Mustard Seed
The Society for Safe and Caring Schools & Communities
Uncles & Aunts at Large
Uncles & Aunts at Large (Edmonton Area) Society
YMCA of Northern Alberta
YOUCAN Youth Services
YWCA Edmonton
*When you register for a REACH Membership, you consent to REACH Edmonton sending you:
• E-newsletters
• Bulletins
• Event information
• Training promotions
• Initiative information
• Membership information
• Other electronic messages (e-communications)
**Sign in with your email and password to renew. If you've forgotten your password, simply reset it by clicking "Forgot Password." Once you've logged in, you will be redirected to the homepage of the membership site. In the top left hand corner of the purple menu bar, click on your name to access your profile.
PIPA Statement: Your personal information is being collected under the authority of Section 11(1) of the Personal Information Protection Act (PIPA). If you have any questions about the collection, use or disclosure of this information, contact REACH Edmonton's Privacy Officer, Adele Towns at 780-498-1231, ext. 301 or email info@reachedmonton.ca.