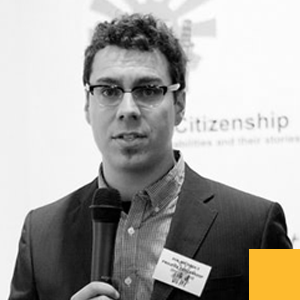 Ben Weinlick is driven by the desire to help people and community get better at navigating complex challenges together.
He is the founder of Think Jar Collective, co-founder of MyCompass Planning and is a senior leader stewarding Social Innovation R&D at one of Edmonton's largest disability rights and service organizations - Skills Society.
Ben regularly works with non-profits, the public sector, and community to help tackle complex challenges and co-design solutions together.
For his work striving to lead systems change in human service organizations over the last 15 years he has received some awards including the MacEwan University Distinguished Alumni award, the Government of Alberta Community Disability Service Sector Leadership award and the Avenue Magazine Top 40 Under 40 award.