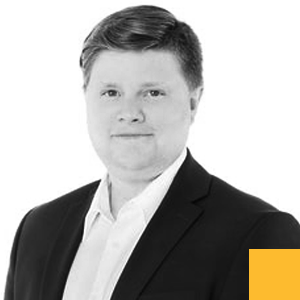 Ben Whynot has worked in public policy advocacy and research for over seven years, serving in roles with the Alberta Legislature, the University of Alberta's government relations team, and the Alberta Public Service. He is currently the Executive Advisor to the Assistant Deputy Minister, Strategic Services and Governance in Alberta Education.
Ben contributes to his community through several organizations and causes. Currently, Ben serves on the Board of Directors of the Edmonton Social Planning Council and is a member of the Edmonton Public Library's City of Learners Community Steering Committee. He also supports The Yards magazine, a publication serving the Downtown and Oliver Community Leagues, with targeted grant writing and the Edmonton Men's Health Collective with its community-based research initiatives.
Ben served on the Board of the LGBTQ Pride Centre of Edmonton from 2010 to 2016, including a term as Board Chair in 2012 to 2013. Ben is also a retired workshop instructor with Alberta Culture and Tourism's Board Development Program and completed the Max Bell Foundation's Public Policy Training Institute in 2016.
Ben's interests in the non-profit sector include governance and strategic planning; collaborating with government and other stakeholders to shape public policy; and resource development, particularly identifying, developing and securing grants for organizations with funding challenges.
Born and raised in Nova Scotia, Ben relocated to Edmonton for graduate school at the University of Alberta. Although the original plan was to depart after finishing his degree, Ben has been proud to call Edmonton home for almost nine years.